The word Acura comes from the Latin word Acu which means "done with precision" or "mechanically precise." And, since Acura has Japanese roots, the Japanese division of the Honda Motor Company has also referred to this make as Akira which means "intelligent," and "wisdom" or "truth." As fate would have it, these two meanings are the foundation of what the Acura brand was built on to create models that are made with care, innovation, and the driver in mind. Take a closer look at the Acura meaning with Findlay Acura today!
What Does the Acura Logo Mean?
Just as there are so many layers behind the meaning of the brand, the same can also be said for the logo. The insignia is designed to resemble a component of a caliper measurement tool used by engineers to find the thickness and precise measurements of models and parts. With a tool like this that signifies precision and accuracy, it makes sense that this would be the symbol of the company. It also ties in perfectly with the Acura meaning, reinforcing their commitment to quality, which has lasted for decades.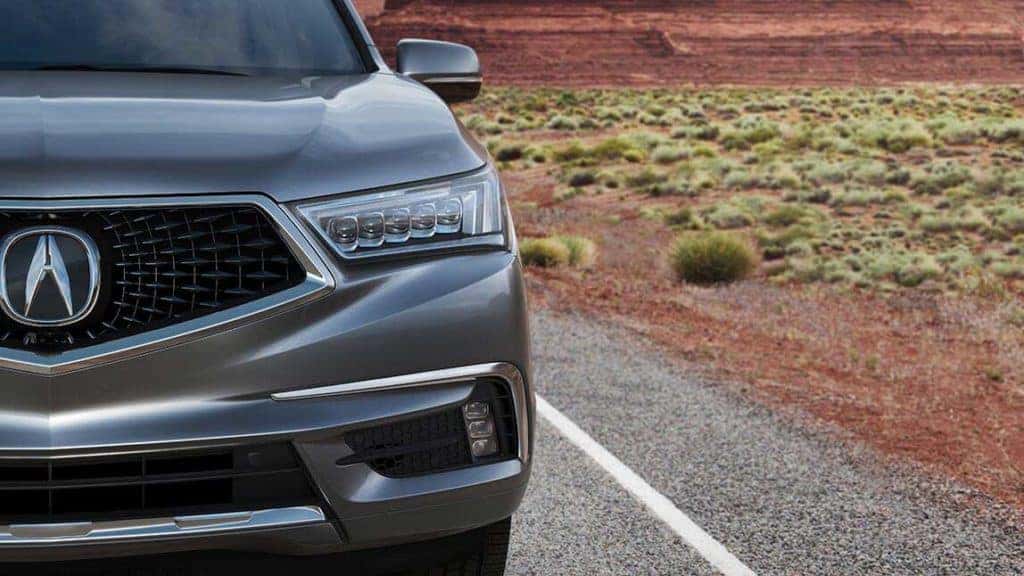 History of the Acura Brand
The Acura brand was established in 1986 by several Honda engineers who took luxury automobiles to the next level with the creation of models like the Integra and the Legend. Three years later in 1989, they put together design concepts for the NSX supercar, which was then brought into fruition by 2000, becoming one of the first crossover SUVs with three-row seating. This was billed as the Acura MDX and began to take the auto industry by storm thanks to its innovative tech, safety, design, and performance. Since then, the Performance Manufacturing Center in Ohio has maintained those standards to this day by producing popular Acura sedans, SUVs, and more that are driven by millions around the world.
Find Outstanding Acura Models for Sale at Findlay Acura
Now that you know a little more about the Acura meaning and the history of the brand, make your way over to Findlay Acura to get a closer look at some of our incredible models in person. Browse our inventory of new, used, and certified pre-owned models for sale where you'll find great deals on Acura sedans, SUVs, and so much more. You can even learn more about the difference between moonroofs and sunroof, does Acura need premium gas, who makes Acura, or get a breakdown of the Acura NSX 0-60 time. Our finance team is here to answer any questions and help find the right vehicle that fits your budget. Contact us today or stop by our dealership near Henderson!