Henderson, NV in the Movies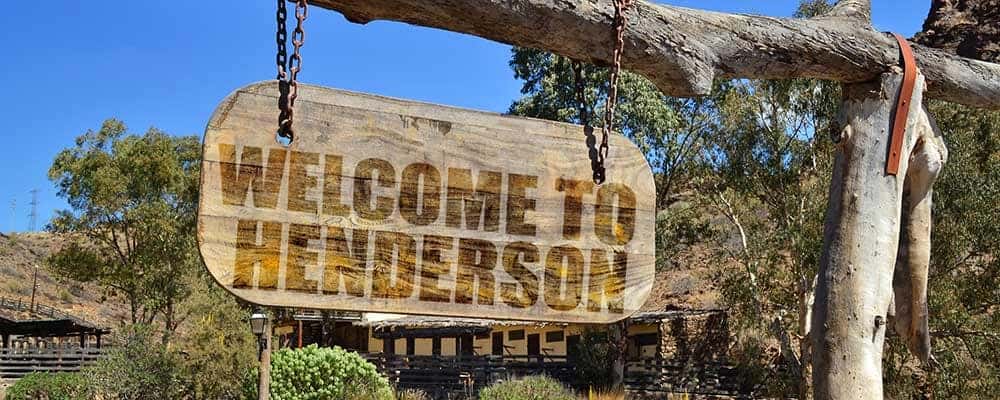 Several movies have been filmed in Henderson, Nevada, including Diamonds Are Forever, America's Sweethearts, and Lethal Weapon 4. Have you noticed these Henderson locations on the silver screen? The next you're watching one of these famous flicks, keep an eye out for these prominent locations.
Diamonds Are Forever: Trailer Estates on Lake Mead Boulevard 7
Fans of 007 who live in Henderson will love this bit of trivia: The scene in Diamonds Are Forever when James Bond, played by Sean Connery, is almost cremated was filmed near Trailer Estates on Lake Mead Boulevard 7. Of course, with Las Vegas' casinos nearby, it's no surprise that 007 was in the area. The location where the filmmakers shot this scene is fairly central to Henderson, though the actual structure no longer exists. This film also featured Diamonds are Forever Bond girl, Jill St. John.
Lethal Weapon 4: Interstate 215
Remember that scene in Lethal Weapon 4 where Martin Riggs climbs out on the hood of the car during the truck chase on the highway? The filmmakers recorded this thrilling scene on Interstate 215. The next time you're watching the flick, see if you can recognize any of the scenery in the background — Nevada's mountain ranges are clearly visible. And the next time you're headed down the 215, just imagine passing by Riggs when he's out on the hood of his car!
Casino: Henderson Sky Harbor Airport
The film Casino, starring Robert De Niro and Sharon Stone, features airport scenes filmed in two locations — both of which you might recognize. When the characters are filmed in Las Vegas Airport, the scene is actually at McCarran International Airport in Las Vegas. But the scenes that supposedly take place in Kansas City Airport were actually filmed at Henderson Sky Harbor Airport. Go back and see if you can recognize this location in Casino. This is one of the most famous movies filmed in Henderson, NV.
America's Sweethearts: Hyatt Regency Lake Las Vegas
Have you seen America's Sweethearts? If you live in or have visited Henderson, there's a chance you've walked across one of its sets! The filmmakers shot this film across many high-end locations, including Descanso Gardens and Greystone Park & Mansion in California. But you may also notice the Hyatt Regency Lake Las Vegas Resort, Spa, and Casino in the movie. Indeed, this hotel and resort played a prominent role in the film, and if you've ever seen America's Sweethearts, you'd have no problem spotting the locations with a visit to the hotel.
Other Films Listing "Henderson, Nevada" as a Filming Location
There are numerous other movies filmed in Henderson, NV. Film crews frequent Las Vegas to complete their projects, and these creatives have produced hundreds of films using the city as a backdrop. And many find nearby Henderson appealing for their work as well. Other works that list Henderson as a filming location include:
Ocean's Thirteen
That Thing You Do!
Fools Rush In
Paranormal Activity 4
This trivia is certainly interesting, and spotting film locations in your own backyard can be really exciting. If you are near Findlay Acura and the Valley Automall, movies with familiar locations are plentiful. Next time you are planning a movie night, choose one of the movies filmed in Henderson, NV.