The Essential Guide to AWD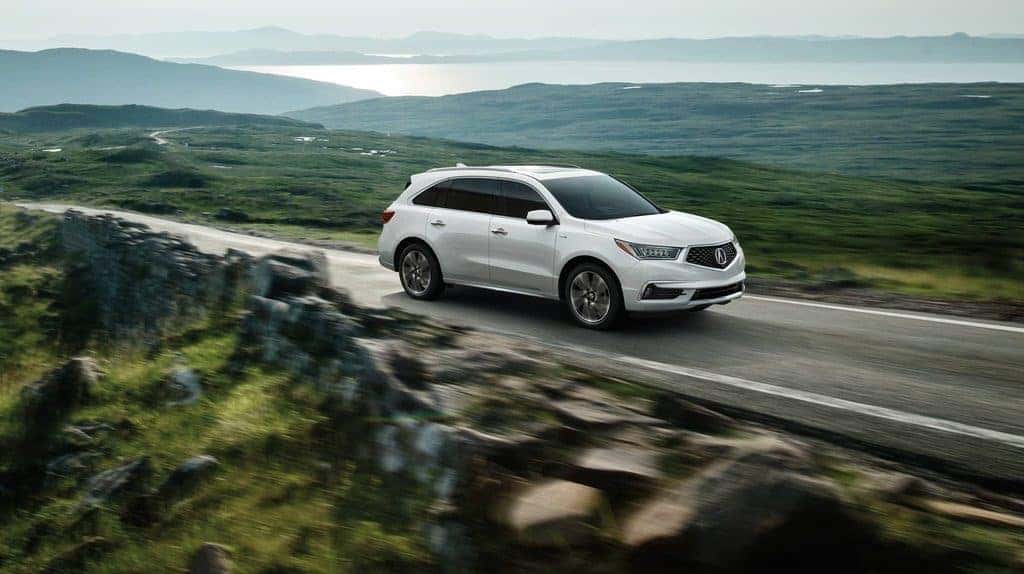 When it comes to a smooth drive, Acura vehicles have just what you need. A fine-tuned suspension, powerful engine, and MacPherson struts all add up for Acura's signature ride. However, if you live in cold climate areas that deal with ice and snow or you love to off-road, these features alone aren't always enough. That's when you should consider Acura's Super Handling All-Wheel Drive (SH-AWD) system. Designed to tackle the toughest terrain with superior traction, this drivetrain is widely regarded as one of the best in the industry. Here's a glance at how it all works.
How Super Handling All-Wheel Drive Works
Not all all-wheel-drive systems are created equal, and the torque-vectoring system that builds the foundation of Super Handling All-Wheel Drive is truly unique. To provide excellent cornering performance that responds to the demands of the driver, the system uses front-rear torque distribution and independently regulated torque distribution that moves to both the left and the right, depending on which way the driver controls the car.
To manage this torque, the SH-AWD directs engine power where it's needed most while also matching weight distribution and available traction. The result is perfectly balanced torque distribution that's perfect for pavement, inclement weather, and any other type of terrain or condition.
Efficiency Benefits of SH-AWD
Historically, all-wheel drive systems were a nice feature on just a handful of vehicles. If you could find it on one, the decrease in efficiency was so rampant that you'd pay dearly at the pump, often falling into the teens in fuel economy. SH-AWD changes the game in this facet by switching to the most efficient driving mode when cornering or traction isn't as necessary. When heading down a straightaway in normal conditions, SH-AWD sends 90 percent of power to the front wheels, cutting inefficient usage drastically.
However, the efficiency doesn't stop on straight roads or gentle curves. Even when things get curvy, SH-AWD still manages maximum traction mixed with maximum efficiency. Even when you're tackling a corner at high speeds, 70 percent of the generated torque goes to the outside wheels instead of an even distribution, taking advantage of rear-wheel traction and keeping you on course.
During heavy acceleration, the system also transfers 45 percent of torque to the rear wheels, improving traction and turning the car into an almost evenly distributed all-wheel drive system. What makes this even more amazing is that you get these three benefits in one, rather than settling like in most other vehicles.
What Acura Vehicles Offer SH-AWD?
Another spectacular aspect of SH-AWD is that you can get it on a vehicle to suit your needs. Out of the six cars in the Acura lineup, three offer the system including the NSX super car, the go-anywhere, full-size MDX SUV, and the RLX, which is Acura's flagship sedan.
If you're searching for a comprehensive driving experience that allows you to handle any obstacle in your path, Acura's lineup of vehicles with SH-AWD is just what you need. To see how these vehicles handle, schedule a test drive with us today. You can also learn more about the AcuraLink app and how it works.