Best Hotels in Las Vegas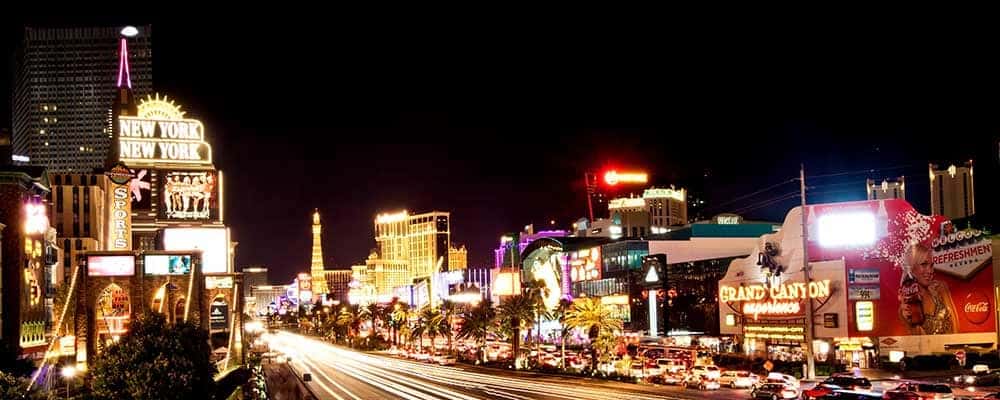 The team at Findlay Acura in Henderson is your guide to Las Vegas–from underrated Las Vegas casinos to the best Asian restaurants in Henderson. Visitors to Las Vegas can also count on us for the best hotels in Las Vegas. Check out some of our favorite hotels in the area before your stay in Sin City, and count on us for all your automotive needs near Las Vegas!
Waldorf Astoria Las Vegas
The benchmark by which all others are measured, the 5-star Waldorf Astoria Las Vegas is the definition of high-end luxury and class in the heart of the Las Vegas Strip. Enjoy large room, comfortable beds, large bathtubs, and a premium spa with some of the best massage therapists in town. The location is key, too, as the Waldorf is planted firmly at the heart of the Las Vegas Strip.
3752 Las Vegas Boulevard South
Las Vegas, NV
The Cosmopolitan of Las Vegas
Another 5-star hotel, the Cosmopolitan of Las Vegas is located just south of the Bellagio. Enjoy luxurious rooms with a modern vibe, complete with marble bathroom floors, available private balconies and terraces, and outstanding brunch meals from the Wicked Spoon.
3708 Las Vegas Boulevard South
Las Vegas, NV
Wynn Las Vegas
Looking for a retreat in the heat of the madness? Wynn Las Vegas is planted firmly in the center of Las Vegas city life, but this intentionally designed and managed hotel acts as a sanctuary of quiet and seclusion.
3131 S Las Vegas Boulevard
Las Vegas, NV
SKYLOFTS at MGM Grand
Not exactly for the budget-minded vacationer with prices up to $1,000 or more for a night, the SKYLOFTS at MGM Grand feature one of the most opulent treatments you'll find anywhere. From the subtle room finishes and limousine service to private elevators and state-of-the-art room service, the SKYLOFTS are an experience no one soon forgets.
3799 Las Vegas Boulevard South
Las Vegas, NV
Enjoy Your Time Staying in the City of Lights!
Findlay Acura is your certified Acura dealer near North Las Vegas and Mesquite. We're located at 315 Auto Mall Drive in Henderson, NV, a town famous for its appearance in a number of movies or check out the best things to do in Henderson. Enjoy your stay in Las Vegas with the help of our staff, and contact us at (702) 982-4100 to test drive an Acura today!