5 Jewelry Shops for Beautiful Silver in Henderson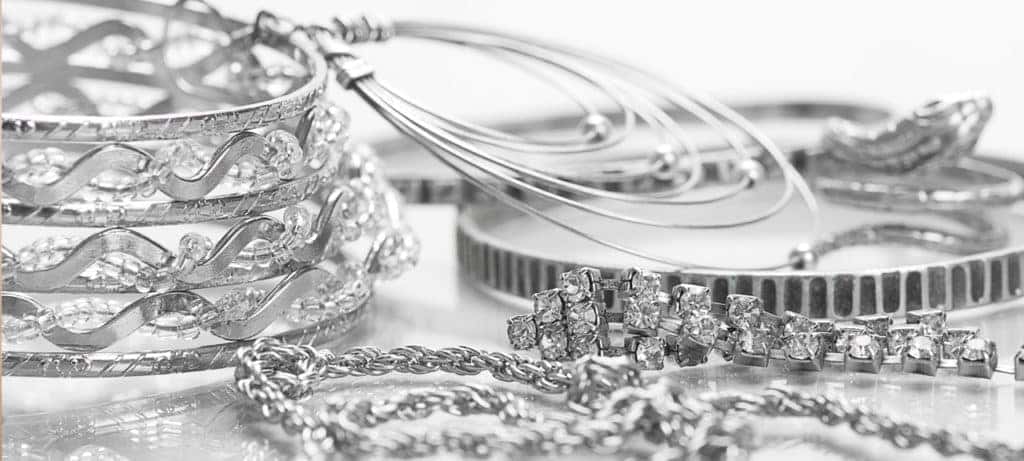 Nevada is known as the Silver State because of its history of producing large quantities of the precious metal. If you're in Henderson and searching for the perfect spot to buy silver jewelry, you have plenty of options. Check out a few of the following jewelry stores in the area to see the unique and beautiful designs they have available.
1. Gabriel Jewelers
Gabriel Jewelers has gained a large following of devoted clients since first opening in 1970. Along with offering services that include jewelry and watch repair, ring sizing, gemstone resetting, and engraving, Gabriel Jewelers specializes in designing custom jewelry. The on-site designers can create a new design from scratch or modify an existing design. If you want to browse the silver jewelry currently available, you'll find rings, bracelets, necklaces, pendants, earrings, and more.
2. Jewel Trendz
When you're searching for some of the latest designs in silver jewelry, you need to head to Jewel Trendz. If you have old or outdated jewelry pieces that you no longer wear, bring them in and the on-site designers at the store can make a custom setting that will give your old pieces new life. Jewel Trendz also offers an excellent selection of silver jewelry ready for purchase. Additionally, the store has expert repairmen and diamond-setters on-site to help fix any jewelry you currently own.
3. Prestige Jewelry and Gifts
At Prestige Jewelry and Gifts, you can find stunning pieces of silver jewelry, including necklaces, bracelets, earrings, and rings, displayed and ready for purchase. However, if you're looking for something one-of-a-kind, the on-site designers are ready to help. Whether you have pictures of what you're imagining or you need some guidance on the direction you want your piece to go, they can create a custom piece that will turn heads. Prestige Jewelry and Gifts also offers jewelry and watch repair, as well as personalized service you won't find anywhere else.
4. Gold Casters Jewelry
Gold Casters Jewelry has been a staple on Water Street since 1983. Here you'll find two on-site jewelry designers who can create anything you want. In fact, the designers are known for their ability to take sentimental pieces and create a more modern design. Along with making custom pieces of jewelry, Gold Casters Jewelry is also a full-service shop that sells silver jewelry, replaces watch batteries, and repairs watches. Additionally, the shop offers jewelry repair services that include soldering broken chains and bracelets, resizing rings, re-tipping prongs, and resetting stones.
5. John Fish Jewelers
John Fish Jewelers is a well-established jewelry store that's been in business for 62 years. The store offers a stunning collection of silver jewelry both unadorned and with a variety of precious and semi-precious gemstones. Plus, if you've collected gemstones or inherited some old pieces, the designers at John Fish Jewelers can help you create a custom piece that will showcase the sparkle and shine of these stones.
When you're in Henderson and searching for beautiful silver pieces, make sure you take some time to explore these top jewelry shops.