5 Fastest Acura Vehicles of All Time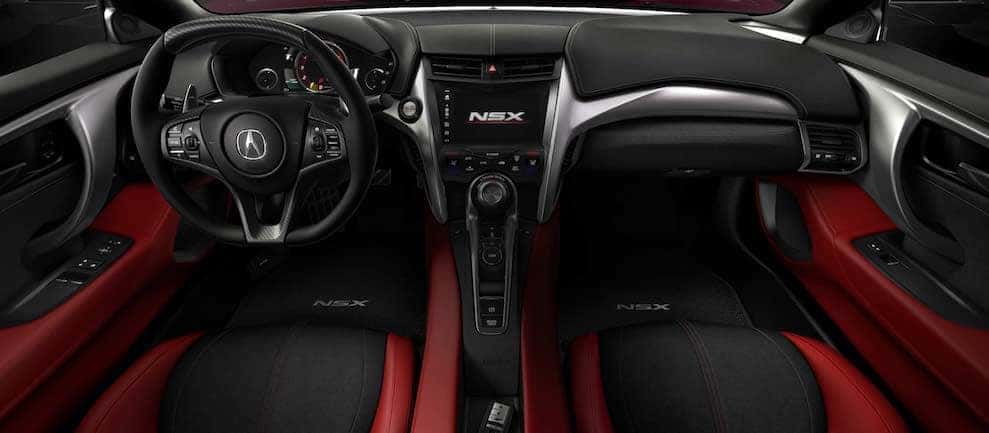 There are plenty of luxurious and high-performance Acura models for sale near Las Vegas at Findlay Acura, but what are the top five fastest Acura vehicles every produced? Get the full lineup here with the FIndlay Acura team, and then make your way to our dealership in Henderson to check out the fastest Acura vehicles now available.

1. Acura NSX Performance Specs
The question of the fastest Acuras of all time is kind of a trick one, because different renditions of the Acura NSX supercar fill up all of the top five slots, but the top slot goes to the 2017 Acura NSX.
Engine: Twin-turbo 3.5L V6 hybrid (573 hp, 376 lb-ft)
Top Speed: 191 mph
0-60 mph: 3.1 seconds
2. Acura TL Performance Specs
Produced from the mid-1990s until 2014, the Acura TL topped out in the 2010 model year with a high-performance sedan rendition that was incredibly inspired.
Engine: 3.7L V6 305 hp
Top Speed: 150 mph
0-60 mph: 6.9 seconds
3. Acura RLX Hybrid Performance Specs
The 2014 Acura RLX Hybrid is a high-performance luxury sedan that will keep you comfortable while getting your adrenaline going.
Engine: Twin-turbo 3.5L V6 (310 hp, 273 lb-ft)
Top Speed: 143 mph
0-60 mph: 5.0 seconds
4. Acura RSX Type S Performance Specs
Produced over a number of years, the Acura RSX has brought sports coupe performance to many drivers on a budget, topping out with the Acura RSX Type S.
Engine: Turbo 2.0L 4-cylinder (210 hp, 143 lb-ft)
Top Speed: 140 mph
0-60 mph: 6.7 seconds
5. Acura Integra Type R Performance Specs
The Acura Integra is the most popular Acura performance model ever built, and it culminates with the Acura Integra Type R.
Engine: 1.8L 4-cylinder (195 hp, 130 lb-ft)
Top Speed: 140 mph
0-60 mph: 6.2 seconds
Experience Acura Performance Near Mesquite at Findlay Acura!
Learn more Acura facts with the team at Findlay Acura, where you can keep your vehicle in top-notch condition with the help of our Acura service center specialists. We also have a full stock of Acura performance parts at our dealership, located near Las Vegas at 315 Auto Mall Dr in Henderson, NV. Contact us at (702) 982-4100 today to set up a test drive!