5 Clever Car Organization Hacks for Families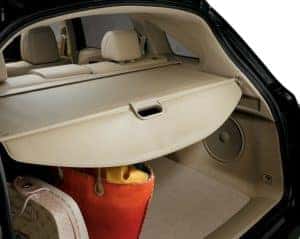 Keeping the car organized can seem like an impossible task, especially if you have kids. But even if you have a small car, you can take advantage of some organization hacks to not only reduce clutter but also get more utility out of your car space. Try these five ways to keep your family car organized on long trips and daily commutes.
Make Better Use of Your Trunk Space
Start with a closer look at the basics that you keep in your trunk. Jumper cables, first aid kits, tire irons, tools, and other items tend to float around the trunk space, and if you don't have a system for organizing that area, things can get out of control. Use the compartments and pockets in your trunk if you have them. Invest in a plastic bin or other container to keep your trunk essentials neatly stowed. This will make all other packing you do in that area much easier.
Purchase Bins and Storage Solutions for Specific Items
If you're traveling with children, you can help them stay organized by making it very clear what goes where. Give them bins for books, pencils and crayons, and other items that they take on trips. Invest in some seat back organizers to help your younger passengers avoid making messes on the road.
Assign places for your belongings up front too. If you travel with sunglasses, phone chargers, and your phone and wallet, give them a consistent spot whenever you're on the road. This will keep these items from turning into clutter whether you're on long or short trips.
Turn the Space Between the Front Seats Into a Storage Area
Many drivers use mesh organizers to keep things in place, and some cars have these built into the back seats or into the side doors. In addition to these spaces, add a net that hangs between the two front seats. Use this to accommodate books and other thin items, or slide in a plastic bag to make it a space where passengers in the back seat can place their garbage.
Drop Cupcake Lines in Your Cup Holders 
Have you ever had to dig sticky change out of the bottom of a cup holder? Try a quick fix to keep this from happening: drop some cupcake liners into the cup holders. The liners will fit snugly, and you'll have a much easier time accessing any change and small items that you keep in the cup holders.
Add Shelves to Your Trunk Spaces
If you have a hatchback, minivan, or SUV, you have lots of trunk space. But just stacking things in the back can create a big mess. Make a do-it-yourself storage rack to keep things organized, or place a shoe organizer or other bin with lots of cubby holes in the back to make life easier.
A car can get cluttered fast, but it only takes a little effort to keep it from happening. Try one of these simple and easy hacks to keep your family vehicle organized. You can even learn more about the difference between premium and regular gas.