3 Awesome Skate Parks in Henderson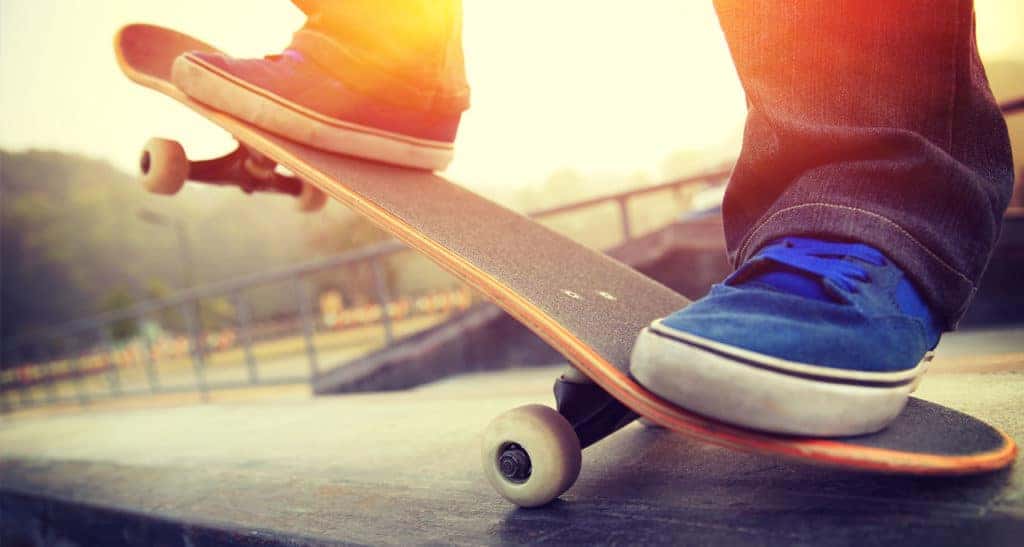 If the rush of non-stop action, all-night clubs, and riding your chips at one of the many casinos along the Strip doesn't satisfy your need for thrills, then maybe a skate session at one of the top-rated skateparks in Henderson might be what you need to unleash some raw energy and excitement. In fact, if you own a skateboard, then you may already know that Henderson is home to some of the best and most amazing skate parks in the entire US. Skateparks are not only for skateboarders but also for BMX riders, rollerbladers, and rollerskaters too. The skate parks in this list are designed to be ideal for the ultimate adventure courses on wheels so strap on your knee pads and your helmets and get ready to carve, drop-in, and land some sick tricks at the following top three skate parks in Henderson, Nevada.
Hayley Hendricks Skate Park
811 Ithaca Blvd (at Pueblo St), Henderson NV 89015

This lighted skate park is found in the Hayley Hendricks Park which is a large recreational park with more than just international fame as a skate park. It also features 9 acres of land with barbecue pits, a walking area, splash pad, horseshoe pits, a lighted volleyball court and more. The skate park is home to a large open tranny with rails and long ledges. It's open until midnight during the summer so there's plenty of time to get some practice in.

Morrell Park
500 Harris St. (at Basic Road), Henderson NV 89015

The skate park at Morell Park is well known to attract skateboarders and BMX riders who enjoy the fact that the park is friendly to riders of all levels and that it is situated on a slight downward slope. It has several areas with street plaza and transition style obstacles for those looking for a little challenge and there are brick banks with concrete benches for practice. There is also a prefab area which is ideal for BMX riders or for beginning skateboarders too. Morrell Park is located on 17 acres in Henderson and also has lighted ball courts, picnic tables, playgrounds, horseshoe pits, and more.

Anthem Skate Park
2256 N. Reunion Dr. (at Sonatina Rd.), Henderson NV 89052

Our list wouldn't be complete without including what is easily one of the best and most popular skate parks in the Las Vegas area, Anthem Skate Park. Located in the massive Anthem Hills Park and Anthem Hills Trailhead on Reunion Drive, the entire park lies on 53 acres. Besides the skate park, visitors can enjoy lighted ball fields, basketball courts, volleyball courts, roller hockey, numerous other multi-purpose fields, covered picnic areas, barbeques, walking courses, and playgrounds. The Anthem Skate Park boasts various sections that are all interconnected. There are flat rails, pyramids, a huge flow bowl, smaller kidney pools, and deep transitions. Because all the sections are connected, it can get pretty crowded with riders from various other disciplines including BMX riders, roller bladers, and even scooters, so the best advice is to get there early, especially on the weekends.
So now you know where to go and whether you are an amateur or a ripper skate pro. These skate parks are guaranteed to fill you with a good solid dose of heart-racing, adrenaline pumping action. Make sure to wear your helmet before diving in at any of these spots. Not only is it the smart thing for safety reasons but at some of the local skate parks in Henderson, you can actually be ticketed for not wearing a helmet. At all of the skate parks, there are rules regarding conduct and safety, so be sure to adhere to any posted rules in order to keep the parks open and available for everyone's enjoyment.